A Stepping Stone Foundation Staff and Board Members 2022-2023
As passed at the annual meeting, 6/13/22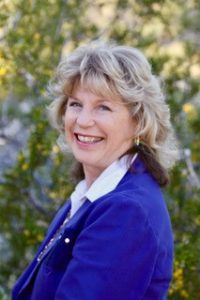 Executive
Director
Cynthia Gattorna
2001 – Present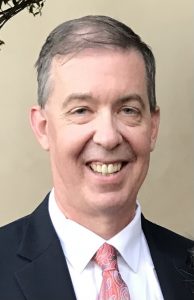 Director of Development
Jon Williams
2021 – Present

President
(1st year of the first-year term)
Patricia D. Davis
First Elected 2019-20
Vice President
(1st Year of first two-year term)
Melissa Lien Lempke  
First Elected 2021-22
Secretary
(1st Year of first two-year term)
Shannon Warner
First Elected 2021-2022
Managing Director Operations
Business Banking JP Morgan Chase
Shannon's Profile

Treasurer
(1st year of first two-year term)
Gary L. Williams, CPA
First Elected 2021-22
Lenay Dunn
First Elected 2016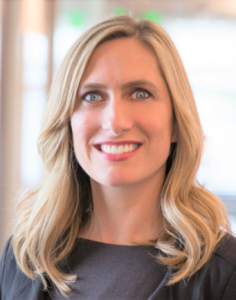 WestEd
Deputy Director, Regional Educational Laboratory West
Lenay's Profile
Kevin Reilly
First Elected 2021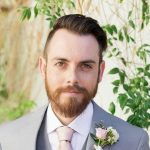 Web Developer, Savvas Learning Company
Kevin's Profile
Joseph Segal
First Elected 2018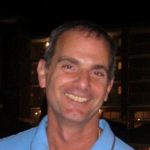 Manager, Compliance and Integrity, Early Warning
Andrew Wallace
First Elected April 2021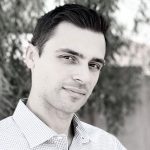 Senior Financial Analyst
Equity Health, Phoenix
Andrew's Profile
Profiles
Cynthia Gattorna currently is the Executive Director of A Stepping Stone Foundation.  She holds a Masters Degree in Applied Linguistics (Southern Illinois University Linguistic Fellow) and a Bachelor's Degree in Elementary Education (ESL Certification). Before coming to A Stepping Stone Foundation, she taught in the elementary public school system for 14 years in bilingual and ESL settings, and directed the Child and Adolescent Programs at NAMI (National Alliance for the Mentally Ill) Arizona.
She has held many leadership positions throughout her career from Site Improvement Plan Team Leader at Phoenix Elementary to President of her local faith congregation. Cynthia is bilingual and well versed in a variety of communication and leadership styles.

On a personal note, she was born and raised in Altoona, Iowa and was married and moved to Arizona in August of 1980. She is the proud mother of two adult children.
RETURN
Jon Williams has joined the A Stepping Stone Foundation as its first Director of Development. Over the span of his 25+ year career in working with non-profits in a development and fundraising role, he has created success in building and maintaining relationships with donors and supporters raising the needed funding to make a difference for the community organization where he was serving.
Most recently, he was the Fund Development Officer for the Arizona Center for the Blind and Visually Impaired in Phoenix and has served as the Development Manager for United Food Bank in Mesa. Over his career, he has worked in fundraising with national health nonprofits including the American Cancer Society and the American Diabetes Association, along with similar roles with food insecurity organization including the Food Bank of Northern Indiana and St. Mary's Food Bank Alliance in Phoenix.
Jon has a B.S. in Business Administration from Ball State University in Muncie, IN and has lived in the Phoenix area for over 15 years. Originally from South Bend, IN, Jon currently lives in Chandler, AZ and loves outdoor activities, community events and the visits to Sedona!
RETURN

Dr. Lenay Dunn currently is the Vice President of A Stepping Stone Foundation. Dr. Dunn also serves as Deputy Director of the Regional Educational Laboratory West (REL West) at WestEd. Across her portfolio of work, she provides research, evaluation, and technical assistance on topics including systemic reform, formative assessment, and school and district improvement.
Dr. Dunn also serves as a faculty associate for the ASU Lodestar Center's Nonprofit Management Institute where she teaches the Measuring for Impact course and courses for the Social Impact Measurement Certificate. She is an experienced educational leader, researcher, and evaluator.
When asked why she joined A Stepping Stone Foundation Board, she replied, "I believe in the power of family literacy and high quality early learning experiences to equip young children, and their families, with the tools to become lifelong learners and leaders. The mission of ASSF is close to my heart and I am honored to be a board member for such an important organization."
RETURN to BOARD OFFICERS

Patricia Davis has rejoined A Stepping Stone's board after previously serving until 2014. Patricia also serves as co-chair on our Memorial Scholarship Committee.
Patricia has worked in the financial sector for 20 years. Her focus for the past decade has been on regulatory compliance, and her current position is in financial crimes compliance with MUFG Americas.
Patricia earned a Bachelor's degree in Mathematics and a Master's degree in Biomedical Informatics from Arizona State University. She also earned a Master's degree in Statistics from New Mexico State University.
Patricia's family moved to Arizona from Maryland when she was a teenager, and she couldn't imagine living anywhere else. Patricia enjoys practicing yoga and travelling with her husband both domestically and internationally. Patricia has one daughter who is attending Arizona State University.

RETURN to BOARD OFFICERS
Melissa Lempke, originally from Grafton, WI currently lives in Phoenix. She is in Marketing and Communi-cations with the MAVEN project in Phoenix. She remembers vacationing in Vancouver, BC fondly, but closer to home, you can find her doing her workout routine and making a new batch of baked items! Melissa joined the ASSF board because "I have been connected to A Stepping Stone Foundation for a long time and I admire the mission and the resilience of the organization. I also firmly believe that access to quality early learning opportunities is critical to a child's future success in school. If we want to improve education outcomes in Arizona, we must make sure all students start kindergarten ready to succeed."

RETURN to BOARD MEMBERS
Kevin Reilly is originally from Chandler, and currently lives in Phoenix. Kevin is currently a Web Developer in Education Technology with Savvas Learning Co. and has joined the ASSF Board earlier this year. Kevin's favorite travel location is Iceland, but when here in the Valley, he prefers gardening as his favorite hobby! "I value early education and wanted to give back to my community" says Kevin about why he wanted to join the ASSF Board.

RETURN to BOARD MEMBERS
Dr. M. Adelaida Restrepo is the Assistant Dean for Research and Professor in the College of Health Solutions at Arizona State University. She is the director of the Bilingual Language and Literacy Laboratory, whose main mission is to identify best language assessment and intervention practices for bilingual children at risk of academic difficulties. She specializes in oral language and emergent literacy development and in prevention of academic difficulties in bilingual children.
She is a bilingual speech-language pathologist who has had ongoing funding for at least 16 years in projects building oral language and literacy in preschool, kindergarten and school-age children who speak Spanish as their native language. She is a former associate editor from Language, Speech and Hearing Services in the Schools, and reviews and publishes in a variety of journals in English and Spanish.
She is a certified member of the American Speech Language and Hearing Association. She was funded by Fulbright Scholars grant to conduct a project in Israel on response to intervention.

RETURN to BOARD MEMBERS
Andrew Wallace is originally from Charleston, WV, and currently lives in Tempe. He is a Senior Financial Analyst for Equality Health in Phoenix. He loves to travel but cannot choose a favorite location because there are too many to choose from. Closer to home, he enjoys the outdoors – close to a body of water, or with a set of golf clubs, or just with his guitar! Andrew joined the ASSF board to, "serve an organization that creates lasting impact in the communities we serve, to promote equality, and to leverage my professional skills and experience in a way that adds unique value to ASSF".

RETURN to BOARD MEMBERS
Shannon Warner is originally from Mesa, currently lives in Gilbert and is the Managing Director Operations Business Banking at JP Morgan Chase and has just joined the ASSF Board this Fall. Shannon still remembers her favorite vacation to India in 2019, but when she isn't travelling, she loves to cook! Shannon joined the ASSF board because "Both of my parents were teachers, junior high and high school so we grew up with a passion for education. We understand not everyone has the same starting point and how key early education and parent involvement makes a difference."

RETURN to BOARD MEMBERS
Gary Williams is originally from Price, UT, but currently lives in Mesa. Gary is a self-employed CPA and joined the ASSF Board earlier this year. A favorite place he has visited is Israel and the City of Jerusalem. He loves to do a little gardening at his home in Mesa. Gary joined the ASSF board because "education is important and getting parental buy in is crucial for student success".

RETURN to BOARD MEMBERS