A Stepping Stone Foundation Board Members 2020-2021
As passed at the annual meeting, 6/14/21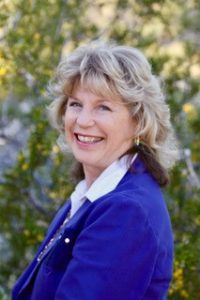 Executive Director
Cynthia Gattorna
First Elected 2001 – Present
Director of Development
Jon Williams
Newly Elected 09/2021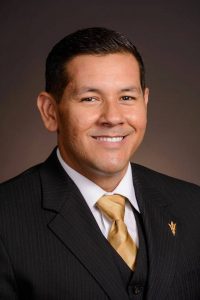 President
(2nd year of the second two-year term)
Gabriel Escontrias, Jr.,
First Elected 2016-17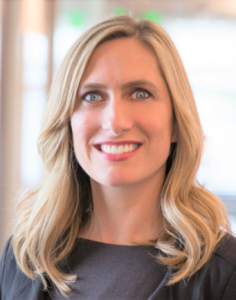 Vice President
(1st Year of second two-year term)
Lenay Dunn, PhD.  
First Elected 2016-17

Secretary
(1st Year of first two-year term)
Patricia Davis
First Elected 2019-20

Treasurer
(1 Year term pending board approval
to set aside "term limits" regulation)
Judy Brengi, CPA
First Elected 2004-05
Melissa Lien Lempke
First Elected February 2021


VP, Marketing & Communications,
Expect More Arizona
Matthew Marquez
First Elected 2014-15 AZ BlockChain Initiative
Tomás Martinez
First Elected 2020-2021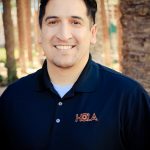 Procurement Specialist
Tomás's Profile
John Murdough
First Elected May 2021 Melissa Ogea
First Elected 2013-2014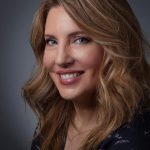 Kevin Reilly
First Elected April 2021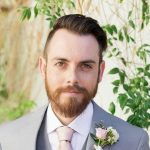 Web Developer, Savvas Learning Company
Laida Restrepo
First Elected 2019-20


Arizona State University
Laida's Profile
Joseph Segal
First Elected 2018-2019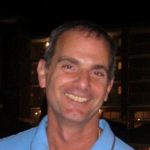 Manager, Compliance and Integrity, Early Warning
Andrew Wallace
First Elected April 2021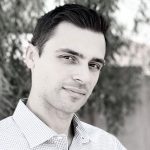 Gary L. Williams
First Elected May 2021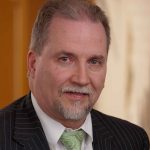 CPA, CGMA
Jerome Williams
First Elected 2019-2020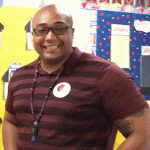 Manager, Aerotek
Jerome's Profile
Profiles
Cynthia Gattorna currently is the Executive Director of A Stepping Stone Foundation, a grass-roots, public foundation whose mission is to transform lives through two generation education. Stepping Stone's main program LEAF provides high quality preschool for children who are at risk of school failure due to poor literacy factors at home and parent supports for the family.
She holds a Masters Degree in Applied Linguistics (Southern Illinois University Linguistic Fellow) and a Bachelor's Degree in Elementary Education (ESL Certification). Before coming to A Stepping Stone Foundation, she taught in the elementary public school system for 14 years in bilingual and ESL settings, and directed the Child and Adolescent Programs at NAMI (National Alliance for the Mentally Ill) Arizona.
She has held many leadership positions throughout her career from Site Improvement Plan Team Leader at Phoenix Elementary to President of her local faith congregation. Cynthia is bilingual and well versed in a variety of communication and leadership styles.
On a personal note, she was born and raised in Altoona, Iowa and was married and moved to Arizona in August of 1980. She is married and is the proud mother of two adult children.

RETURN
Jon Williams has joined the A Stepping Stone Foundation as its first Director of Development. Over the span of his 25+ year career in working with non-profits in a development and fundraising role, he has created success in building and maintaining relationships with donors and supporters raising the needed funding to make a difference for the community organization where he was serving.
Most recently, he was the Fund Development Officer for the Arizona Center for the Blind and Visually Impaired in Phoenix and has served as the Development Manager for United Food Bank in Mesa. Over his career, he has worked in fundraising with national health nonprofits including the American Cancer Society and the American Diabetes Association, along with similar roles with food insecurity organization including the Food Bank of Northern Indiana and St. Mary's Food Bank Alliance in Phoenix.
Jon has a B.S. in Business Administration from Ball State University in Muncie, IN and has lived in the Phoenix area for over 15 years. Originally from South Bend, IN, Jon currently lives in Chandler, AZ and loves outdoor activities, community events and the visits to Sedona!
RETURN

Dr. Gabriel Escontrías, Jr. currently is the President of A Stepping Stone Foundation. He is also the Director of Health Equity for the American Psychiatric Association. Over the span of his 20-year career, he has served in various higher education and public health professional capacities with a commitment to increase diverse, inclusive, and equitable pipelines to postsecondary education, health care, and workforce opportunities.
Most recently, Dr. Escontrías served as the Program Director for Outreach and Operations at the University of Arizona (UA) Cancer Center where he contributed toward a more just and equitable health care by leading the development of a culturally sensitive educational community outreach program targeting Hispanics/Latinos, American Indians, African Americans, and LGBTQ+; vulnerable communities disproportionately impacted by cancer related health disparities. As an educator and proponent for student success he is shaping our future servant leaders as a Faculty Associate at Arizona State University (ASU) Mary Lou Fulton Teachers College and an Adjunct Lecturer at the UA Mel and Enid Zuckerman College of Public Health. As a champion for diversity and inclusion, he has collaborated with partners such as President Barack Obama's White House Council on Women and Girls and the Office of Science and Technology Policy to advance the National STEM Collaborative, a consortium of higher education institutions and non-profit partners focused on scaling research evidence based skills and knowledge, resources and practices on access, completion, and workforce development for women of color in STEM.
As an active member in the community, Dr. Escontrias is the Governing Board President of A Stepping Stone Foundation, the Development Chair for the Chicano/Latino Faculty & Staff Association at ASU, and as a Citizen Member of the Phoenix Police Department Use of Force & Disciplinary Review Board. His commitment to public service has been recognized through the MLK Diversity Award in Education by the Tempe Human Relations Commission (2014), as one of 40 Hispanic Leaders Under 40 in Arizona (2013), and awarded the 2013 Excellence in Diversity Award from the Committee for Campus Inclusion at ASU. He is an alumnus of ASU having earned his Bachelor of Arts (2003) in Sociology with a minor in Chicana/o Studies, a Master of Education (2006) and Doctorate in Education (2012). The principles of diversity and inclusion were well rooted in his academic research as his dissertation examined Enhancing the Math and Science Experiences of Latinas and Latinos: A Study of the Joaquín Bustoz Math-Science Honors Program at ASU.
RETURN to BOARD OFFICERS

Dr. Lenay Dunn currently is the Vice President of A Stepping Stone Foundation. Dr. Dunn also serves as Deputy Director of the Regional Educational Laboratory West (REL West) at WestEd. Across her portfolio of work, she provides research, evaluation, and technical assistance on topics including systemic reform, formative assessment, and school and district improvement.
Dr. Dunn also serves as a faculty associate for the ASU Lodestar Center's Nonprofit Management Institute where she teaches the Measuring for Impact course and courses for the Social Impact Measurement Certificate. She is an experienced educational leader, researcher, and evaluator.
When asked why she joined A Stepping Stone Foundation Board, she replied, "I believe in the power of family literacy and high quality early learning experiences to equip young children, and their families, with the tools to become lifelong learners and leaders. The mission of ASSF is close to my heart and I am honored to be a board member for such an important organization."
RETURN to BOARD OFFICERS

Patricia Davis has rejoined A Stepping Stone's board after previously serving until 2014. Patricia also serves as co-chair on our Memorial Scholarship Committee.
Patricia has worked in the financial sector for 20 years. Her focus for the past decade has been on regulatory compliance, and her current position is in financial crimes compliance with MUFG Americas.
Patricia earned a Bachelor's degree in Mathematics and a Master's degree in Biomedical Informatics from Arizona State University. She also earned a Master's degree in Statistics from New Mexico State University.
Patricia's family moved to Arizona from Maryland when she was a teenager, and she couldn't imagine living anywhere else. Patricia enjoys practicing yoga and travelling with her husband both domestically and internationally. Patricia has one daughter who is attending Arizona State University.
RETURN to BOARD OFFICERS

Tomás Martinez is a Procurement Specialist at Arizona Public Service has been at the company since 2013 serving in a variety of positions in Supply Chain Management, Transmission & Distribution and Information Technology. He brings extensive experience in Latino community engagement and was most recently the President of APS's Hispanic Organization for Leadership and Advancement (HOLA), overseeing employee engagement of 400+ members.
Tomas holds a Bachelor's degree in Management from the College of Santa Fe and an MBA from New Mexico State University.
Tomas is passionate in serving the Arizona Community and is active in volunteering activities servicing Latino causes, child wellbeing, the LGBTQ Community, and art. In his spare time he enjoys writing, spending time with friends, and is a self-proclaimed Star Trek nut job.
RETURN to BOARD MEMBERS

Dr. M. Adelaida Restrepo is the Assistant Dean for Research and Professor in the College of Health Solutions at Arizona State University. She is the director of the Bilingual Language and Literacy Laboratory, whose main mission is to identify best language assessment and intervention practices for bilingual children at risk of academic difficulties. She specializes in oral language and emergent literacy development and in prevention of academic difficulties in bilingual children.
She is a bilingual speech-language pathologist who has had ongoing funding for at least 16 years in projects building oral language and literacy in preschool, kindergarten and school-age children who speak Spanish as their native language. She is a former associate editor from Language, Speech and Hearing Services in the Schools, and reviews and publishes in a variety of journals in English and Spanish.
She is a certified member of the American Speech Language and Hearing Association. She was funded by Fulbright Scholars grant to conduct a project in Israel on response to intervention.
RETURN to BOARD MEMBERS

Jerome Williams joined the board in September. He also serves as the On-Premise Manager for Aerotek Aviation's partnering with Southwest Airlines.
Jerome has a BS in Psychology, a Master's in Accountancy, and currently enrolled in the Doctor of Philosophy in General Psychology, focusing on technology, communication, and learning at Grand Canyon University.
RETURN to BOARD MEMBERS