A Stepping Stone Foundation Board Members 2020-2021
As passed annual meeting 6/8/20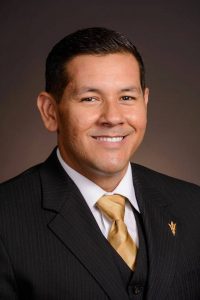 President
(1st year of the second two-year term)
Gabriel Escontrias, Jr., Ed.D
First Elected 2016-17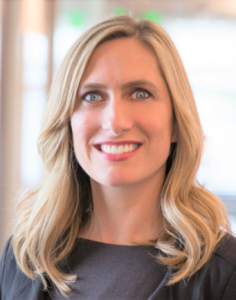 Vice President
(2nd year of two-year term)
Lenay Dunn, PhD.  
Senior Research Associate, WestEd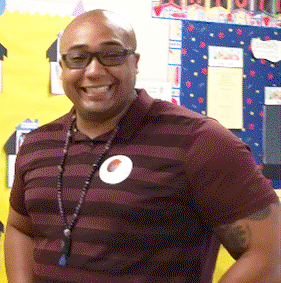 Treasurer Elect
(1st Year of two-year term)
Jerome Williams
Manager, Aerotek
First Elected 2019-2020

Interim Treasurer
(will serve until Jerome assumes all duties)
Judy Brengi, CPA
Secretary, (2nd year of two-year term)

Secretary
(2nd Year of two-year term)
Melissa Ogea
Sr. Customer Success Manager, Axway, Inc
Patricia Davis
First Elected 2019-2020
Melisa Lempke
VP, Marketing & Communications,
Expect More Arizona
Newly Elected February 2021
Welcome aboard!
Matthew Marquez
AZ BlockChain Initiative
First Elected 2014-15
Tomás Martinez
IT Asset Management
Laida Restrepo
Arizona State University
Joseph Segal
Manager, Partner Experience, American Express
First Elected 2018-2019
Sue Yale
Former Family Literacy Professional
Real Estate Executive
First Elected 2015-16
Cynthia Gattorna currently is the Executive Director of A Stepping Stone Foundation, a grass-roots, public foundation whose mission is to transform lives through two generation education. Stepping Stone's main program LEAF provides high quality preschool for children who are at risk of school failure due to poor literacy factors at home and parent supports for the family.
She holds a Masters Degree in Applied Linguistics (Southern Illinois University Linguistic Fellow) and a Bachelor's Degree in Elementary Education (ESL Certification). Before coming to A Stepping Stone Foundation, she taught in the elementary public school system for 14 years in bilingual and ESL settings, and directed the Child and Adolescent Programs at NAMI (National Alliance for the Mentally Ill) Arizona.
She has held many leadership positions throughout her career from Site Improvement Plan Team Leader at Phoenix Elementary to President of her local faith congregation. Cynthia is bilingual and well versed in a variety of communication and leadership styles.
On a personal note, she was born and raised in Altoona, Iowa and was married and moved to Arizona in August of 1980. She is married and is the proud mother of two adult children.
RETURN


Dr. Gabriel Escontrías, Jr. currently is the President of A Stepping Stone Foundation. He is also the Director of Health Equity for the American Psychiatric Association. Over the span of his 20-year career, he has served in various higher education and public health professional capacities with a commitment to increase diverse, inclusive, and equitable pipelines to postsecondary education, health care, and workforce opportunities.
Most recently, Dr. Escontrías served as the Program Director for Outreach and Operations at the University of Arizona (UA) Cancer Center where he contributed toward a more just and equitable health care by leading the development of a culturally sensitive educational community outreach program targeting Hispanics/Latinos, American Indians, African Americans, and LGBTQ+; vulnerable communities disproportionately impacted by cancer related health disparities. As an educator and proponent for student success he is shaping our future servant leaders as a Faculty Associate at Arizona State University (ASU) Mary Lou Fulton Teachers College and an Adjunct Lecturer at the UA Mel and Enid Zuckerman College of Public Health. As a champion for diversity and inclusion, he has collaborated with partners such as President Barack Obama's White House Council on Women and Girls and the Office of Science and Technology Policy to advance the National STEM Collaborative, a consortium of higher education institutions and non-profit partners focused on scaling research evidence based skills and knowledge, resources and practices on access, completion, and workforce development for women of color in STEM.
As an active member in the community, Dr. Escontrias is the Governing Board President of A Stepping Stone Foundation, the Development Chair for the Chicano/Latino Faculty & Staff Association at ASU, and as a Citizen Member of the Phoenix Police Department Use of Force & Disciplinary Review Board. His commitment to public service has been recognized through the MLK Diversity Award in Education by the Tempe Human Relations Commission (2014), as one of 40 Hispanic Leaders Under 40 in Arizona (2013), and awarded the 2013 Excellence in Diversity Award from the Committee for Campus Inclusion at ASU. He is an alumnus of ASU having earned his Bachelor of Arts (2003) in Sociology with a minor in Chicana/o Studies, a Master of Education (2006) and Doctorate in Education (2012). The principles of diversity and inclusion were well rooted in his academic research as his dissertation examined Enhancing the Math and Science Experiences of Latinas and Latinos: A Study of the Joaquín Bustoz Math-Science Honors Program at ASU.
RETURN to BOARD OFFICERS
Dr. Lenay Dunn currently is the Vice President of A Stepping Stone Foundation. Dr. Dunn also serves as Deputy Director of the Regional Educational Laboratory West (REL West) at WestEd. Across her portfolio of work, she provides research, evaluation, and technical assistance on topics including systemic reform, formative assessment, and school and district improvement.
Dr. Dunn also serves as a faculty associate for the ASU Lodestar Center's Nonprofit Management Institute where she teaches the Measuring for Impact course and courses for the Social Impact Measurement Certificate. She is an experienced educational leader, researcher, and evaluator.
When asked why she joined A Stepping Stone Foundation Board, she replied, "I believe in the power of family literacy and high quality early learning experiences to equip young children, and their families, with the tools to become lifelong learners and leaders. The mission of ASSF is close to my heart and I am honored to be a board member for such an important organization."
RETURN to BOARD OFFICERS



Jerome Williams currently is the Treasurer of A Stepping Stone Foundation. Our newest board member, who joined the board in September, also serves as the On-Premise Manager for Aerotek Aviation's partnering with Southwest Airlines. Jerome has a BS in Psychology, a Master's in Accountancy, and currently enrolled in the Doctor of Philosophy in General Psychology, focusing on technology, communication, and learning at Grand Canyon University.
RETURN to BOARD OFFICERS