A Stepping Stone Foundation Blog
2013 Cena y Serenata-THANK YOU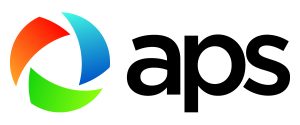 Saturday, February 9th, new friends and tried-and-true friends gathered at the Arizona Grand Resort in Phoenix to celebrate Hispanic music and raise funds for our Stepping Stone children and their families.
For the sixth year, Arizona Public Service Company-APS (other featured sponsors will appear in tomorrow's post) was our title sponsor.  We are so very grateful to APS for understanding how wise an investment early childhood and parent support programming is in our local community!
The evening began with a silent auction and wonderful Mariachi Pasión music.  Mariachi Pasión led guests into the South Mountain Ballroom decorated in elegant black and red for Valentine's Day around 6:30 PM.  Our amazing Emcee, Frank Camacho, welcomed our guests who then enjoyed music from Mariachi Viva, a wonderful community organization that teaches children 8-18 the art of Mariachi,  and dancing performances from the always outstanding Fiesta Mexicana.
One of our many former parents, Josie Gutierrez, gave an inspiring speech about her own success and that of her daughter and former preschooler Vanessa.  Josie not only earned her GED through A Stepping Stone-funded program at Isaac Preschool, but eventually earned her MA in Special Education.  Vanessa is a junior in High School and will apply for our Billie Gannaway Memorial Scholarship this fall.
More details regarding our event will follow in tomorrow's post! ¡GRACIAS A TODOS!