A Stepping Stone Foundation Blog
Congratulations to Our Newest Winners!

Please welcome the newest A Stepping Stone Foundation scholars!
Each year, we invite former preschoolers who were in one of our Stepping Stone-funded LEAF programs for six months or more to apply for the Billie Gannaway Memorial Scholarship.  Over the years, two additional scholarship offerings have been added; Ivey Stepping Higher and the William O. Smith awards.
Below is a list of the most recent class of award winners. This year we awarded more than $44,000 to 37 deserving students. Many thanks to the Scholarship Team who reads, scores and awards each entry with loving consideration: Patricia Davis, M. Laida Restrepo (Co-Chairs); Judy Brengi, Lenay Dunn, Sue Yale and Gabriel Escontrias with Cindy Gattorna (voice but no vote ex-oficio).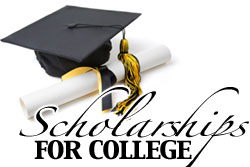 KEY
* Returning Student
** Education Award
ISHS   Ivey Stepping Higher Scholarship
WOS  William O Smith Scholarship
Award Year 2021-2022
Brenda Alvarez Cruz*
Cytlalli Avalos*
Asiel Avelar*
Juan Beltran ISHS
Javier Cano
Adrian Carrillo Ramos* ISHS
Maritza Diaz*
Deysi Fernandez Lucero*
Luis Eduardo Fierro Manzanedo
Aileen Fuentes*
Valeria Gallardo
Jorge Francisco Gonzalez* ISHS
Derek Grijalva
Ezequiel Hernandez
Ana Herrera ISHS
Valeria Leon Ramirez
Karen Lopez Castillo
Keyla Martinez Bartolo*
Yohana Martinez WOS
Stephanie Olivera Lopez
Pedro Peñaloza*
Jose Perez
Emily Plascencia*
Ana Quihuis*
Vanessa Ramirez* ISHS
Yeili Ramos
Martin Ruiz Suarez
Jesus Sandoval*
Freddy Soto Salas* ISHS
Jayline Soto Salas*
Luis Tajia Cota*
Miguel Angel Uriosteguí Fernandez*
Stephanie Uriosteguí WOS
Dulcinea Yanez*
Iris Yanez
Larissa Yanez*
Yazbeth Yanez*