A Stepping Stone Foundation Blog
Happy 4th of July to you all!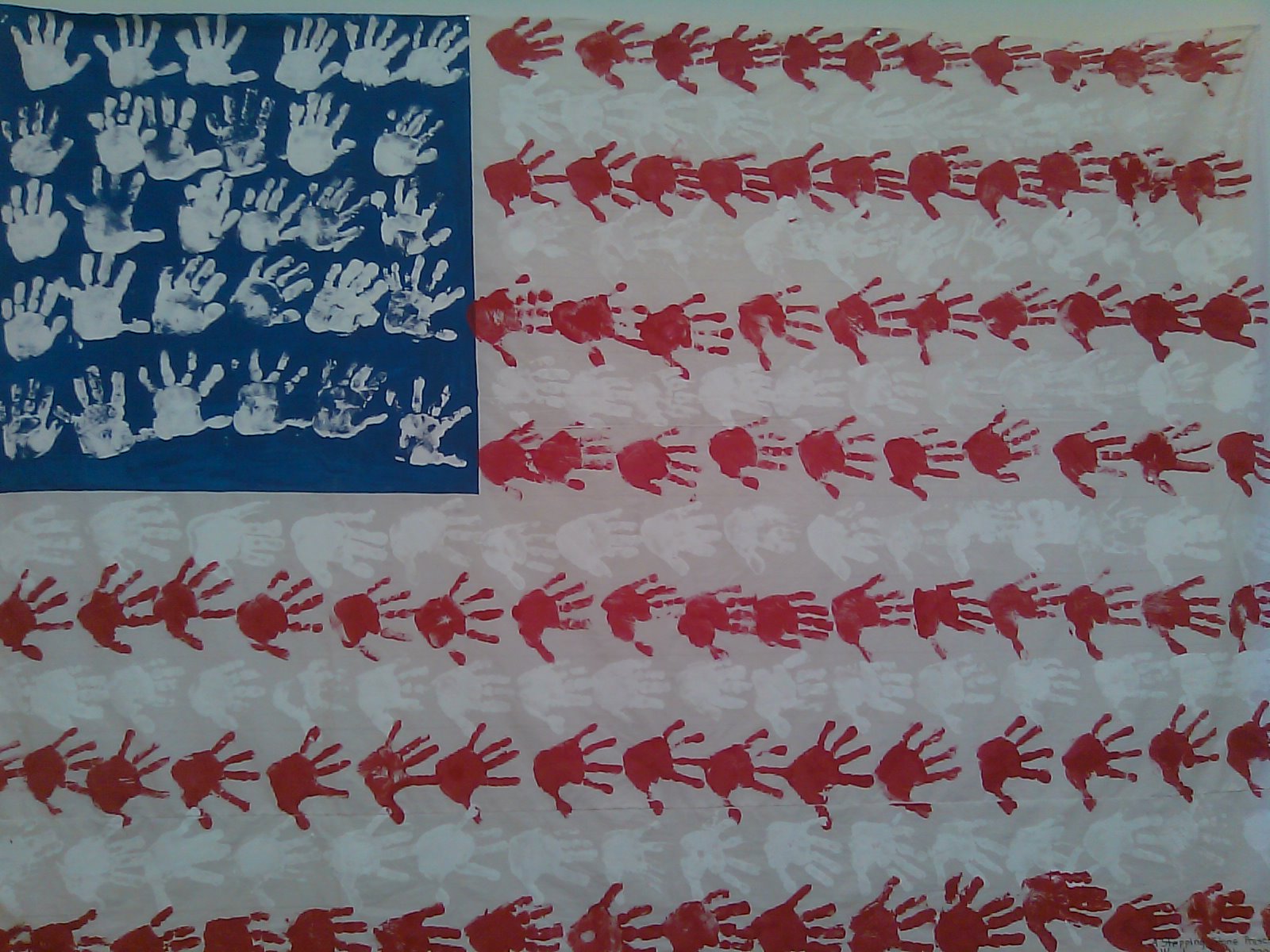 Our preschool children made the flag you see to the right.  Their teacher's son was on active duty in Afghanistan when it was made. Please join me in giving thanks to all those who defend and protect the freedoms we enjoy in the United States.
AND!
Check out this lovely video our President Bev put together for you on U-Tube:

http://www.youtube.com/watch?v=2dqydYXKYoI&feature=plcp
Because of your support, we can help these beautiful families achieve the American Dream through quality education.