A Stepping Stone Foundation Blog
In Memoriam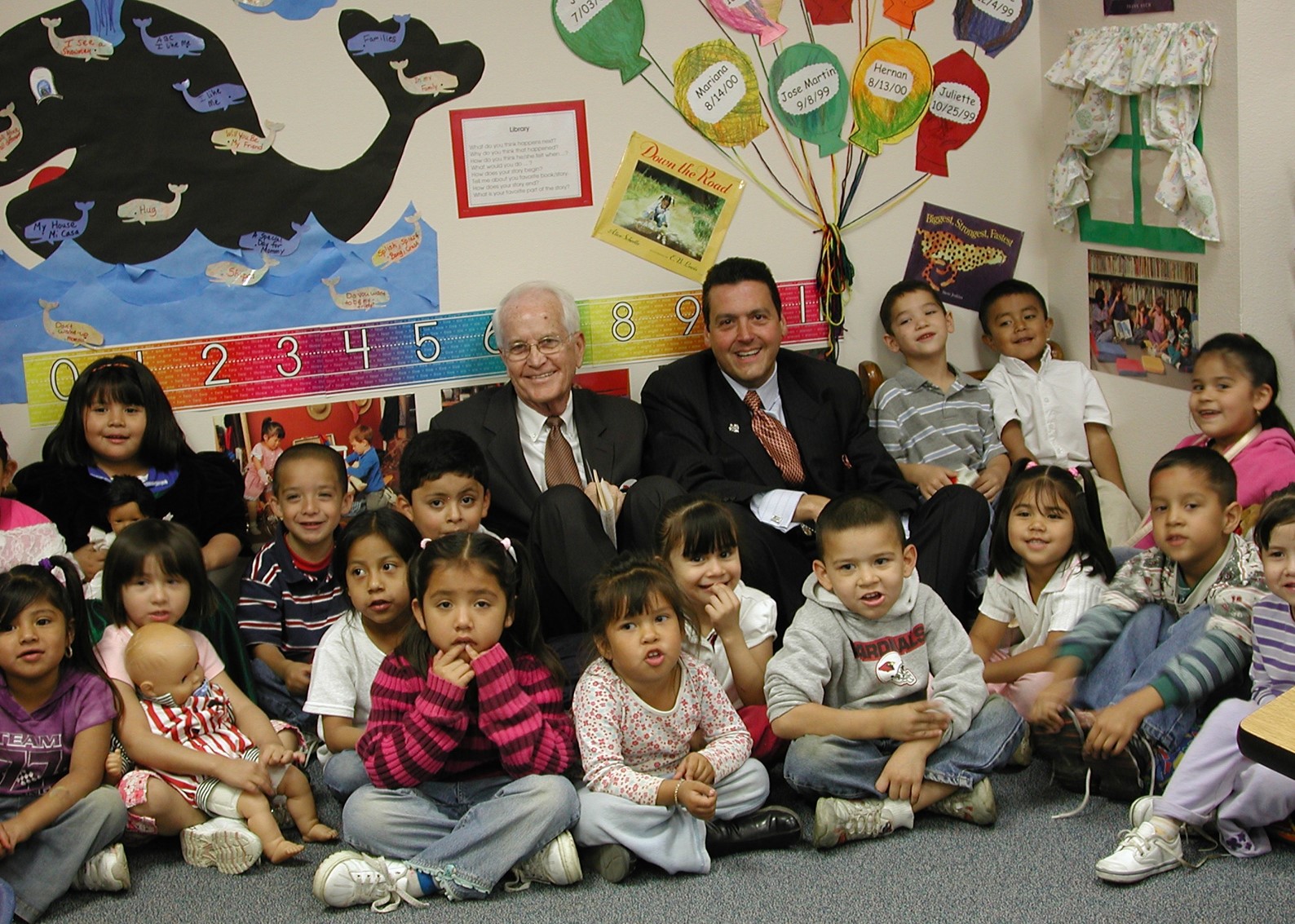 A Stepping Stone Foundation sends their deepest condolences to the family of the Reverend Bill Smith who passed away on Monday, September 3, 2018. The Reverend's legacy will always live on within our organization and the community at large. Often asking us to call him, "Just Bill", he was a visionary and activist who inspired many of us to give of ourselves through our talents, time, monetary contributions, and most of all through living out our God-inspired and consciously chosen vocations.
A Stepping Stone Foundation would not have been possible if not for the leadership of the Reverend Smith and the congregation of Shadow Rock United Church of Church.  They believed that early education was crucial for all children and saw the woeful number of children not being served who would most benefit, so they decided to make a difference through their actions. Their difference and actions have allowed A Stepping Stone Foundation to now serve more than 1,800 families (about 5,000 people) in various school districts in Maricopa and Gila counties.
Below is a photograph of Bill with some of our children at a program visit with Al Molina.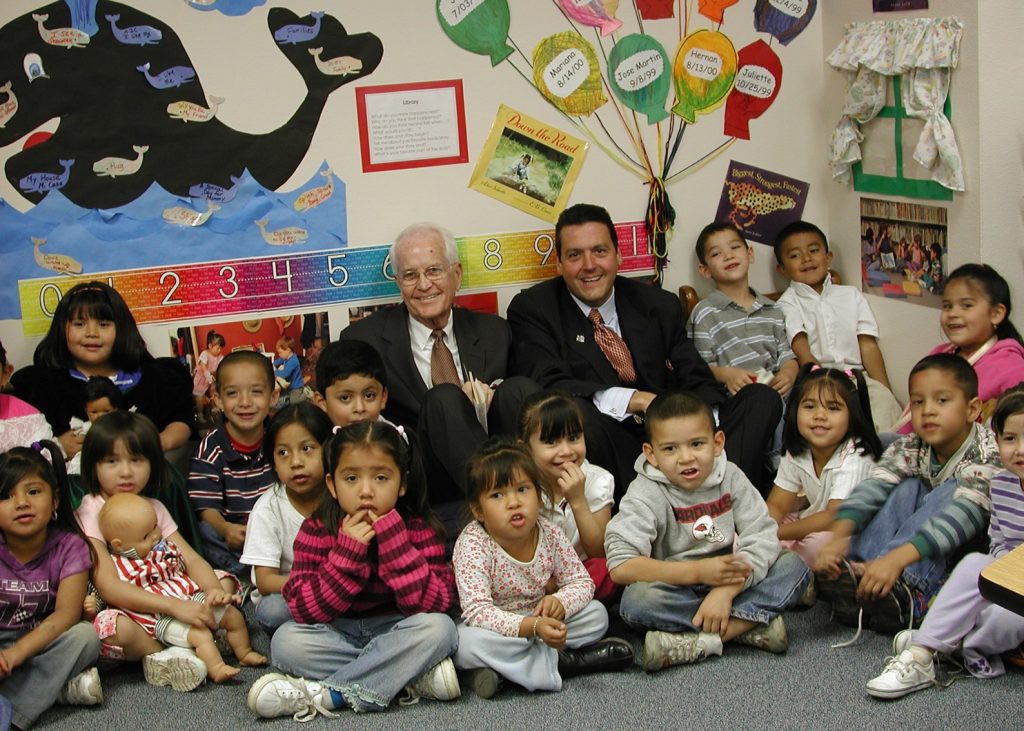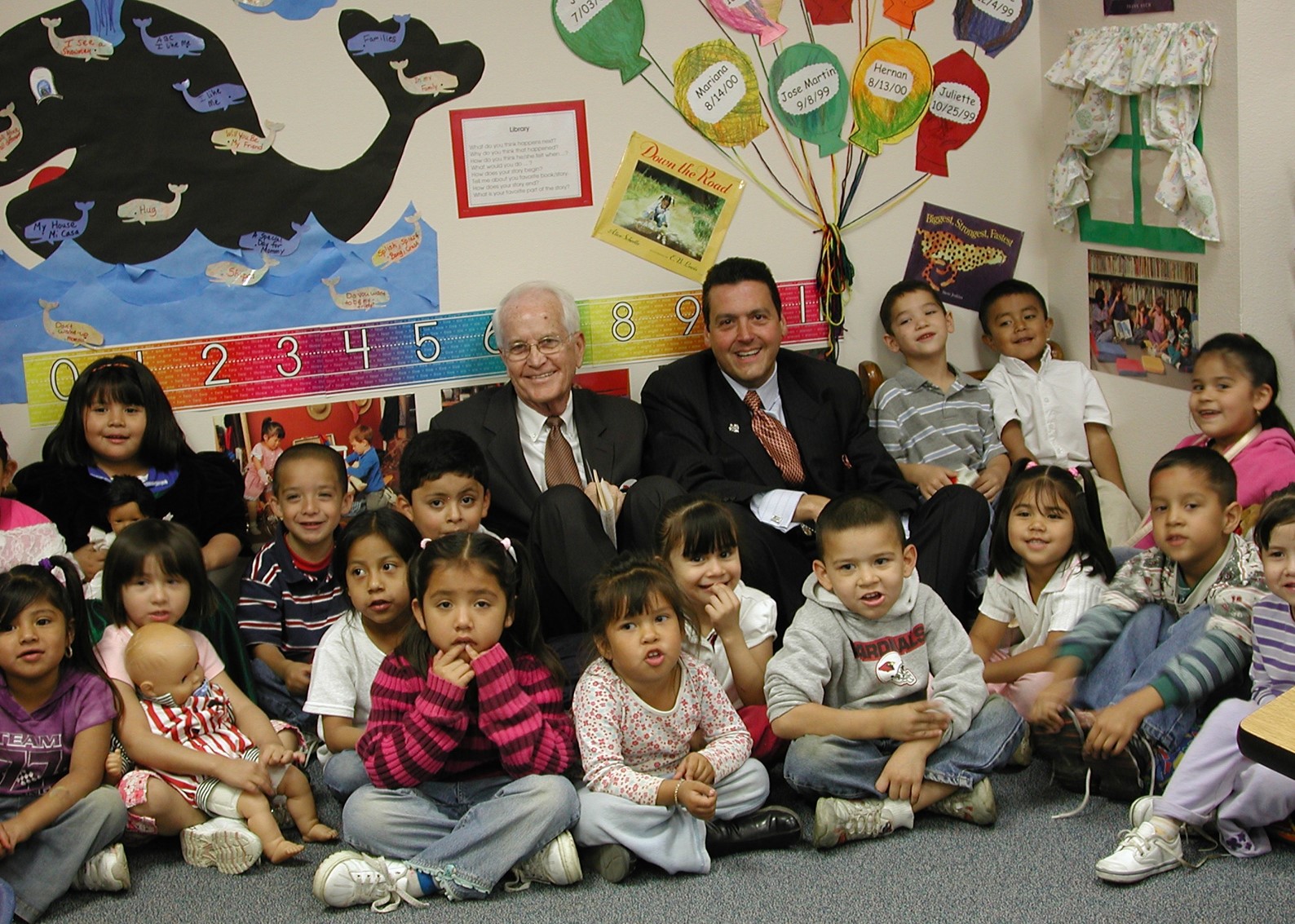 Earlier this year, we had the honor of Reverend Smith delivering the invocation at our 11th Annual Cena y Serenata and we were so very grateful he and his family could join us.
Memorial Services will be held at Shadow Rock UCC located at 12861 N. 8th Avenue – Phoenix, AZ 85029 and begin at 10:30 am on Saturday, September 15, 2018. Parking is limited, so kindly plan accordingly-car pooling is encouraged. In lieu of flowers the family has asked for donations to be made to A Stepping Stone Foundation.
Our sincerest condolences,
Gabriel Escontrías, Jr., Ed.D.
Governing Board President
A Stepping Stone Foundation
Cynthia Gattorna
Executive Director
A Stepping Stone Foundation