A Stepping Stone Foundation Blog
Parent Celebration So Sweet
Our parent celebration last Thursday, April 28, was oh, so sweet!  Thank you to all our visitors and board members who joined us.  Our children sang, our current parents received their certificates of accomplishments, and former parent, Neida Ascencio, spoke to the crowd (seen below).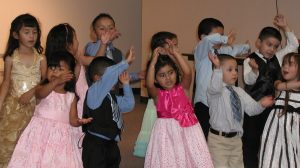 .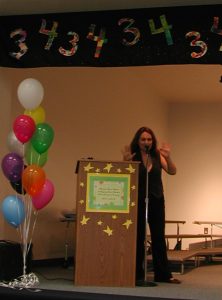 A huge thanks to Westwood Elementary Principal Lori Weiss for speaking to our Parents.  A very special thank you to Alhambra School District and District Superintendent, Dr. Williams, for hosting our program. We were especially thankful that Dr. Williams could join us given her very busy schedule.
Other noteworthy guests were: Rev. Bill and Ann Smith, founder of A Stepping Stone;  Billie Foltz, Alhambra District Board Member; former board members, Carolyn Keagle, Jackie Smith and Martin Flores; Nina Mason Pulliam representative, Chris Bell; Stepping Stone Board Members, President Beverly Carroll, Vice President Jennifer Sanchez, Treasurer Judy Brengi, and Secretary Linda Pape.
Another highlight of the evening was when the teachers performed cultural dances.  Their first surprise was a short dance from Mexico replete with flowing colorful dresses (see below) and then Hawaiian Hula!
.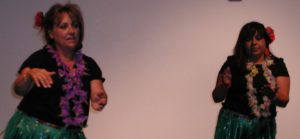 Watch the Stepping Stone Blog for more pictures as our guests send them in.
Congratulations Stepping Stone Families!!!