A Stepping Stone Foundation Blog
Parent Celebrations are coming!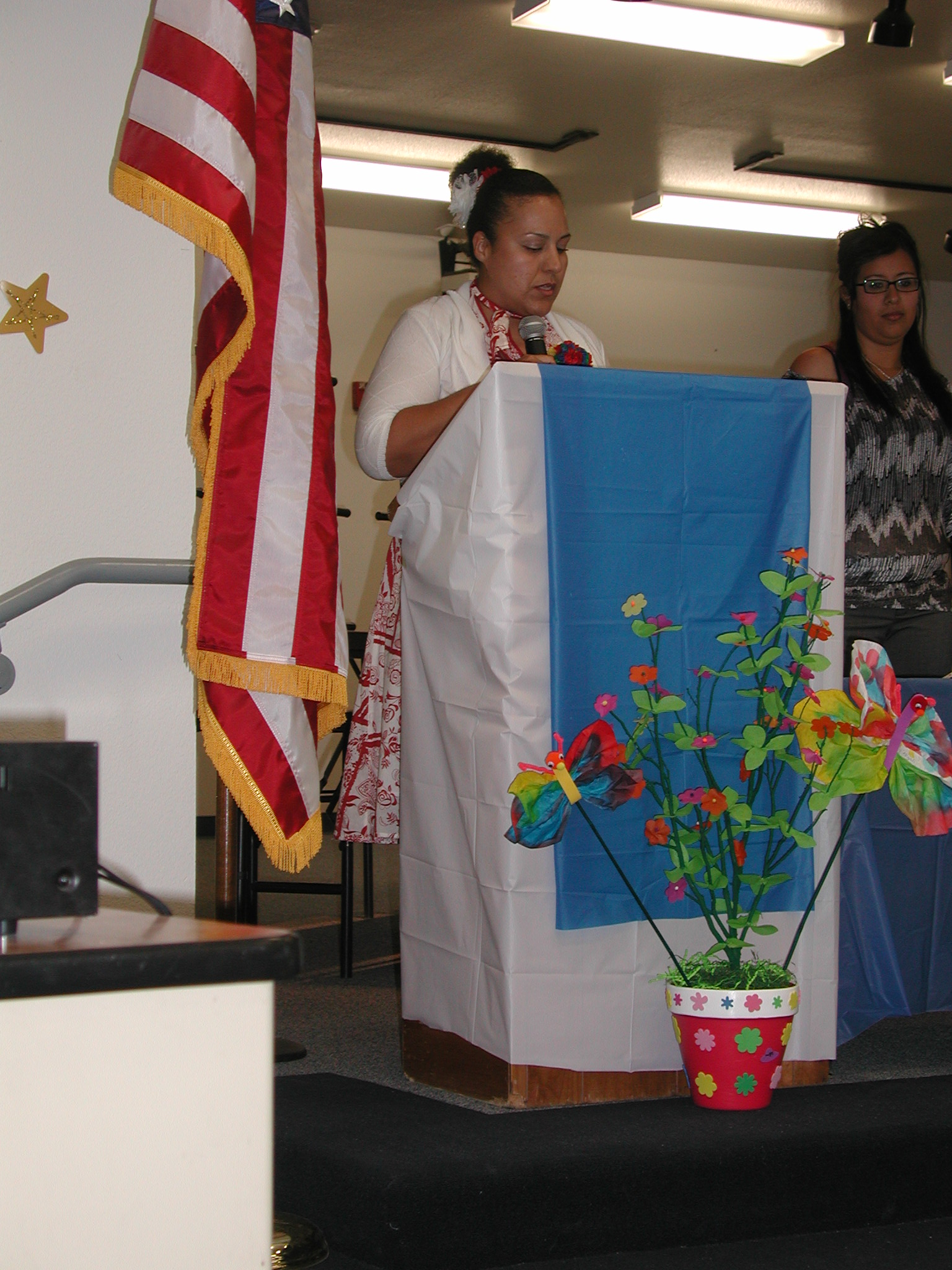 Pictured here is Dalila, a Stepping Stone parent, who delivered the keynote address at our Parent Celebration held at Granada 2011.  Please call the office for details on this year's celebration April 26th at Westwood Elementary. It is an inspiring way to see our direct community impact.
Parents are recognized for their progress, children sing and entertain us.  More importantly, the extended family comes to participate in an evening recognizing the importance of life-long education and the dream for a college education, which begins with the earliest years of life!