A Stepping Stone Foundation Blog
Stepping Into College
A huge thank you to at&t who has provided funding to help with our Stepping Into College event and other dropout prevention activities.  Stepping Into College takes place this Saturday at Burton Barr Library (see Media Advisory below):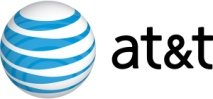 A Stepping Stone Foundation and AT&T to Host Workshop to Help Students
"Step Into College"
 AT&T to Present Contribution to Support A Stepping Stone Foundation
WHO:              High school students and parents, A Stepping Stone Foundation, AT&T
WHAT:           On Oct. 12, A Stepping Stone Foundation and AT&T are teaming up for a special event to help give high school students the skills they need to "step into college." The Stepping Into College workshop will help parents and students understand the tools needed to pursue college and how to apply for financial aid. AT&T will also present a $16,500 contribution to A Stepping Stone Foundation to provide student scholarships and resources.
The event will feature motivational presentations from the chair of the Billie Gannaway Memorial Scholarship Committee, College Depot, and AT&T. As a top Fortune 500 company, AT&T representatives will share insight about the importance of achieving a college education, key skills employers seek, career opportunities and more.
WHEN:           Saturday, Oct. 12 at 10:30 a.m.
WHERE:         Pulliam Auditorium at Burton Barr Central Library
1221 N. Central Ave., Phoenix, 85004
WHY:              Part of the mission of A Stepping Stone Foundation is to offer assistance to high school students and parents to promote college attendance. These efforts include providing scholarships, hosting workshops and offering job training with a paid internship program. AT&T is committed to advancing education, strengthening communities and improving lives. The contribution is a part of AT&T Aspire, which is aimed at helping more students graduate from high school ready for careers and college, and to ensure the country is better prepared to meet global competition.
VISUALS:       – Representatives leading a college prep workshop and helping students apply for scholarships
– Visuals of the check contribution and special presentations
– Interview opportunities with students, parents, AT&T, and A Stepping Stone leaders
CONTACT:    Media wishing to cover the event should contact Scott Huscher with AT&T at scotthuscher@inviewcommunications.com or 602.363.5027.
© 2013 AT&T Intellectual Property. All rights reserved. Mobile broadband not available in all areas. AT&T, the AT&T logo and all other marks contained herein are trademarks of AT&T Intellectual Property and/or AT&T affiliated companies. All other marks contained herein are the property of their respective owners.