A Stepping Stone Foundation Blog
Thanks to IDA-City of Phoenix!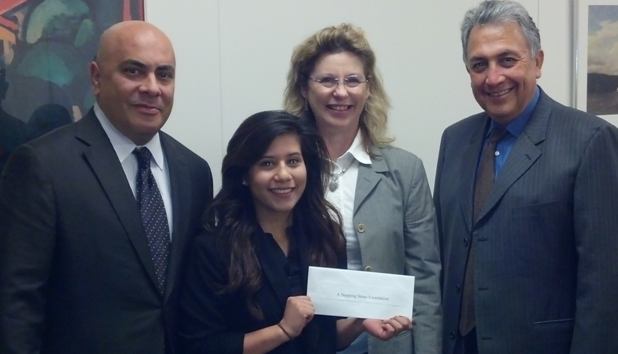 Director's Fund Phoenix IDA-City of Phoenix Agency award check presentation,  Feb 20th.
Left to Right, Sal Rivera of Rivera and Rivera Law Practice; Bianca Ortega, former Stepping Stone preschooler; Cindy Gattorna, Stepping Stone Executive Director; and IDA-City of Phoenix Executive Director, Juan Salgado.