A Stepping Stone Foundation Blog
Happy New Year!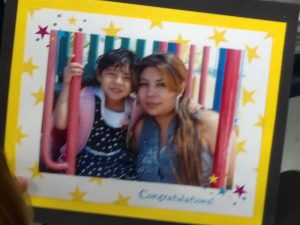 Dearest Supporters,
As we welcome 2023 into our lives, it is a natural time to reflect on the past, revel in the now and plan for the future.  As you continue reading below, you'll note statistics about what we have done in the past, our current status and our plans for the future.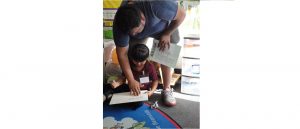 LEAF: A Stepping Stone Foundation has served more than 4,000 individuals (preschoolers, parents and scholars) with family literacy education over the past 32 years.  Currently, we have 36 families (about 85 individuals) enrolled and active in our LEAF programs located at Bret Tarver Isaac Preschool (Isaac Elementary School District), Westwood Elementary (Alhambra Elementary School District) and at Synergy Public School.  We plan to maintain all three sites next year and look forward to expanding our capacity through increased funding.  Our goal is to be in any community where there are 15 or more families in need of our life-transforming literacy services.

BGMS: We began the Billie Gannaway Memorial Scholarship Program in 2001. Since then, we have added three additional scholarship opportunities including; The Ivey Stepping Higher, William O. Smith and APS STEM Scholarships.  Since 2001, we have awarded 138 distinct students $360,500 in scholarships.  This past year, we awarded $44,600 in scholarships to 28 former Stepping Stone Foundation preschoolers.  Looking forward, we will continue to expand scholarship opportunities for former LEAF participants and do more follow-up with our scholars regarding usage of the scholarships, graduation (from college) rates and curating their stories.
Internship Program:  While this program is currently on hold, nine interns have completed our program.  These former preschoolers worked in A Stepping Stone Foundation office from 1-3 years as paid employees.  Our hope for the future is to begin this program again by next year.
Two-Gen-Ed Affinity Group:  Created by A Stepping Stone Foundation Board vision, the intention of these meetings was to educate and network with elected officials, practioners, policy makers and funders about a two-generation focus on learning in Arizona's marginalized communities in order to transform lives from hopelessness to inspiration.  Groups ranging from 6-30 people attended the past 11 meetings.  Topics included funder panels, site visits, practioner panels and community of practice sessions and we met at ACF, Maricopa County Superintendent's Office, Friendly House, AZCEND and the Arizona House of Representatives.  This group is currently on hiatus, but we hope to reconvene in February or March of this year.