A Stepping Stone Foundation Blog
THANK YOU to ALL our Wonderful Donors and Supporters!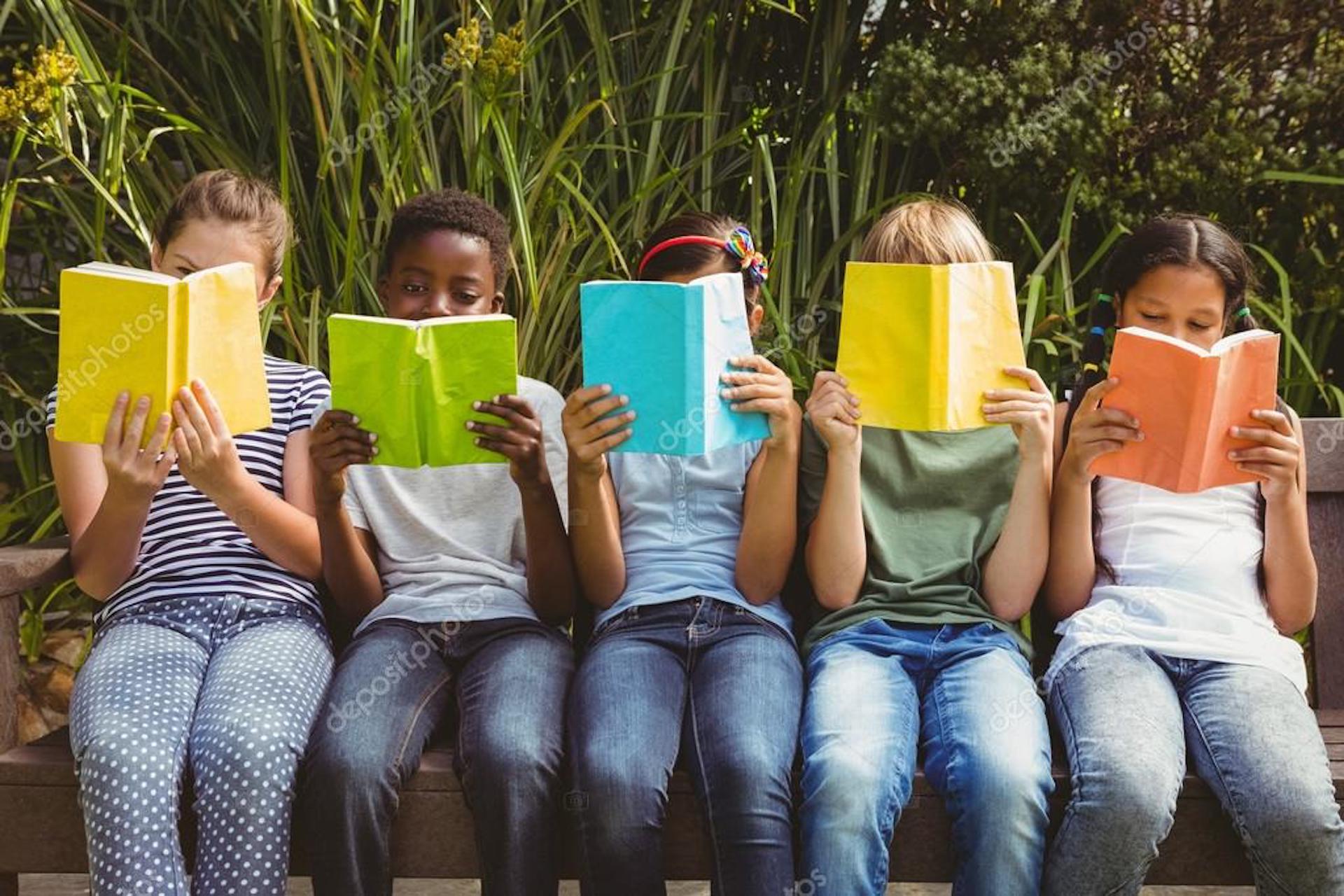 Please find below a complete list of all donors from July 1, 2017 through October 1, 2018. Together we transform lives through quality two-generation education! Donors in bold print have donated $1,000 or more. Some donors have asked to not be recognized publicly and so are not listed below.
A New Leaf
Abrahamson, Heidi
Adams, Judith
Adornetto, Charles
Ahl, Carl and Mary
Alexi's Grill
Alliance Bank Of Arizona
Ambelang, Pete and Judy
American Express Charitable Fund
Anderson, Dorothy
Anderson, Marcia and Brian
APS
Argiropoulos, Paula
Arizona Diamondbacks
Arizona Pool Service
ARTEP Solutions LLC
Astorga, Tony and Milena
AT&T
Avante Optics
Baker-Adan, Ineke and Rob
Baker, Jeanne & Family
Baltmaltmanis, Daniel
Barrios, Frank
Barry, Jack and Janet
Barry, Joanne and Colin
Barry, Ken and Rae
Basley, Thelma M.
BCBS of Arizona
Beatty, Frances
Beaupre, Chris
Beberniss, Lois
Bell, Christine
Harvard Business School Club
Biebrich, Conchita
Blair-Burton, Wendy and Ann
Bobo, Jack
Bonstelle, Chuck
Booker, Robert
Boorn, Wendy
Bornemann, David R.
Bouma, John
Boyles, Chris and Karen
Brengi, Judy
Brengi & Jordan, P.C.
Brodie, Steven
Brown, Katia A.
Bruce, Beth
Buchanan, James and Margaret
Burget, Timothy and Diane
Burns, Alice
Calabrese, Bart and Karen
June Card Family Revocable Trust
Carlos Rascon Family
Carstens Family Fund
Cazares, Carlos and Yadira
Cazarez, Orlando
Celebrity Fight Night
Charef, Kamal
Children's Museum Of Phoenix
Childs, Dale and Marilyn
Christensen, Steve, Beth, and Casey
Clark, Kemberly
Coffelt, Lynda and Richard
Conway, Margaret J
Cook, MaryAnne
Cook, Karen
Cooper, Larry and Martha
Coor, Elva and Lattie
Cox Communications
Crane, Mary
Cullison, Paula and Tim
Curry, Elizabeth
Curry, Michael
Davis, Patricia and Family
Davis, Terry
Davis, Betsy
Davis, Sydney
Dennison, Gayle and Conner
Desert Botanical Garden
Diaz, Geronimo
Diaz, Jerry
Dodd, Robert
Doering, Alexis (Helen)
Dollar General
Downing, Shirley
Dream Dinners
Dukes, Marian
Dunn, Lenay
Durants
Education, Leadership and Analytics Foundation
Eicher, Ann and Ken
Elk, Barbara and Robert
Ellis, Shelley
Elsner, Linda
Englehorn, Joy and Con
Escontrias Jr., Dr. Gabriel
Estrada, Armando
Fabulous Foods
Family Arts Needlework Shop, Inc.
Farmer, Patricia Charles
Farrar, Marc
Favilla, Ed and Rosalie
Fez
Fiesta Bowl Charities
Fimbres, Petra
Fox Restaurant Concepts
KTAR
French, Laura Franco
Froese, Diane
Fry's Food Stores (Kroger)
Gary and Diane Tooker Family Foundation
Gattorna, Michael and Cynthia
Geer, Barbara and James
Gibson, Mary Sue
Gibson, Kenneth
Goddard Family Fund
Gonzalez, Adalberto C
Goodrum, Vicky and Richard
The Arizona Museum Of Natural History
Grapentine, Bryan and Pearl
Grossman, Dixie and Michael
Guapo Food Inc.
Gustin, Jay
Haggard, Jerry and Mitzi
Halberg, Joanne
Hansen, Bradley and Barbara
Harper-Marinick, Dr. Maria
Harshberger, Dave and Paulette
Harwood, Donna
Helios Education Foundation
Helseth, Lisa
Henderson, Miriam
Henderson, Karen S.
Hensley, Michael and Sharon
Hensley, Brenda
Hensley Beverage Company Phoenix
Hernandez, Maritza
Hilde, Jo Anne and Ron
Hildman, Ivory Yang
Hills, Gwen
Hoard, Eileen and Cindy
Hockett, Glenn and Connie
Hoffman, Julie
Homyock, Shari L
Hood, Dennis and Barbara
Howe and Howe-Lexis Sales Corp
Hunn, Daniel
Hunt, Erin
Hur, Hyungju
Hutchins-Dresbach, Art and Cathy
IDA- City Of Phoenix Arizona
Iles, Diane and Alan
Ireland, Ron and Nancy
Jain, Robin
Jannusch, Larry and Peggy
John F. Long Foundation
Johnson, Cody and Beth
Jones,William and Jo (Bill)
Jones, Elaine
Kane, Patrick
Keagle, Don and Carolyn
King, Michael
Kitchell Employee Foundation
Knocke, Kay
Kolding, Jorden J.
Kory, Renee
Kreider, Robin (Roberta)
Kroon, Bonnie
Kruglick, Diana W.
Kucera, Jack and Vianne
Kurtz, Patricia
Kurtz, Kristan
Kurtz, Paula
Kurt-Koontz, Kristina and Ginger
LaChapelle, Beverly
Land, Luke
Lee, Susan and Bob
Leopold, Donna C
Lewkowitz, Barbara
Libraries Limited
Loaiza, Guillermo
Lopez, Nereyda
Lopez, Vera
Lopez, Nichol
Lou Malnati's
Lux On Central
Lyding, Mary Lou
Lynch, Barbara
Maldonado, Barbara
MacCarthy, Kristen
Mais, Anne and Joseph
Maja Art, INC.
Maldonado, Adolfo and Rajni Nair
Maricopa Community Colleges Foundation
Marks, Allan and Irene
Martinez, Manuel
Masonic Charities Of Arizona
Masood, Faraz
Mathisen, Lois-Lynne
Mayer, Jack and Ann
McCreary, Shirley
McHenry, Bill
McLaughlin, Jan and Mac
McLaughlin, Sharon
McMullen, Bob and Carol
Meadows, Alyce-Ann
Merrill, Steve and Linda
Merritt, Doug and Linda
Messinger, Paul
Messinger, Dorothy
Meza, Robert
Micheaels, Mary Lou and John
Mihaylo, Steve & Lois Mihaylo Foundation
Mina Group
Miner, June
Miyasaka, Jeanne
Molberg, Naomi and Michelle
Morales, Monica Briones
Moreno, Mario
Moreno, Herman
Moreno, Evelyn J.
Morgan, John, Nancy and Carole
Morgan, Richard and Carolyn
Murdough, John M
National Processing Solutions
Nelson, Nancy
Nina Mason Pulliam Charitable Trust
Nordstrom, Carolyn and John
Nowlin, Diane
Ochoa, Christina
Oden, Robin
Ogea, Melissa
Olivas, Alberto
Ortega, Thomas
Osife, Michelle
Osolin, John Dean
Otto, Ernest
Pahlke, Jean
Pape, Linda
Parrott, Sally
Payne, Lisa
Payne, Adrian
Pearson, Dave and Willie
Peck, Carol
Pena, Teresa
Peterson, Mary
Peterson, Karen
Peterson, Karen and Bill
Phoenix Raceway Charities
Phoenix Suns Charities
Phoenix Theatre
PONA Trust
Pooler, Gwen and Dennis
Pope, Lynn and Karen
Portley, Maurice and Beverly
Prescott, David and Karen
Puntenney, Trysta
Pynn, Jacqueline and Tom
Rader, Logan
Rader, Bill and Judy
Ragan, Lorraine (Rayne)
Ramierz Advisors Inter-National
Rampley, Greg and Marilyn
Reay, Sharon and Dewey
Redfield, Michael S.
Rehse, Pat and Louise
Renshaw, Juliana
Restrepo,Maria (Laida)
RIESTER
Roberts, Dolores
Roberts, Dave and Linda
Rosales, Cecilia
Rose Perica Mofford Trust
Ross-Stempel, Jane
Royal Palms Resort & Spa
Ruiz, Rosa
Runyon, Tom and Jill
Saavedra, Freddy
Saldana, Lizbeth
Salzman, Esther
Sanchez, Jessica S.
Sanchez, Harry and Sylvia
Sanchez, Jessica M.
Sass, Nadine
Sassaman, Randy and Claudia
Scholl, Jozefa
Schwiebert, Judy
Scott, Robert
Season For Sharing
Shaffer, David and Helen
Shapiro, Jeff and Sandra
Shaw, Miriam
Sheinbein, Tina
Sherk, Kenneth
Shetty, Gowri
Shipley, Loreen and Bert
Shipley, Maryan
Shipley, Loreen
Sievers, Maurice
Simmons, Gabriella
Singh, Bob and Mary Dee
Slotta, Louise
Smith, Bill and Ann
Smith, Nancy
Smith, Jeremy
Smith, Jackie
Smith, Richard and Candace
Snitz, Michael
Somers, Maureen
Soule, Beverly
Southwest General Insurance Agency
Southwest Integrated Medicine
Spangler, Kim
SRP
Staley, Michael
Starkey, Paula
SECC
Steensland, Marsha
Stern, Richard
Stertzer, Annette
Stoll, James and Ellen
Stoneroad Family Trust
Sutton, Anne
Switch Restaurant & Wine Bar
Tachias, Tio and Micha
Talley, Margie
Taylor, Phillip and Mary
Taylor Bleiker, Karen
Thunderbirds Charities
Tollakson/Hannah, Kendra and John
Tooker, Diane and Gary
Tormala, Wayne and Sue
Torres, ErLinda
Torrez, Gregory and Josephine
Total Wine & More
Trenberth, Mary F
Tucker, Mickey and Herb
Urióstegui, Antonio and Amelia
Valenzuela, Daniel T
Valley Toyota Dealers Association
Van Brunt, Ed and Nancy
Van Roekel, Marie F.
Voelker, Ben and Jodi
Wadell, Susan and Jerry
Warren, Tina
Wein, Karl
Weiner, Gerald H.
Wells Fargo Foundation
Wentworth, Robert and Kathleen
Whiteman, John and Betty
Whitmore, Victoria
Wickes, Jamas
Wiig, Janet
William Smith and Ann Smith Trust
Wong, Keith
Wood, Carol Lynn
Yale, Charles and Suzanne
Ye Olde Pipe & Tobacco Shoppe
Yoder, Sylvia
Younique Impressions
Zinn, Heidi and Kenneth