A Stepping Stone Foundation Blog
True Stories-The ASU Grad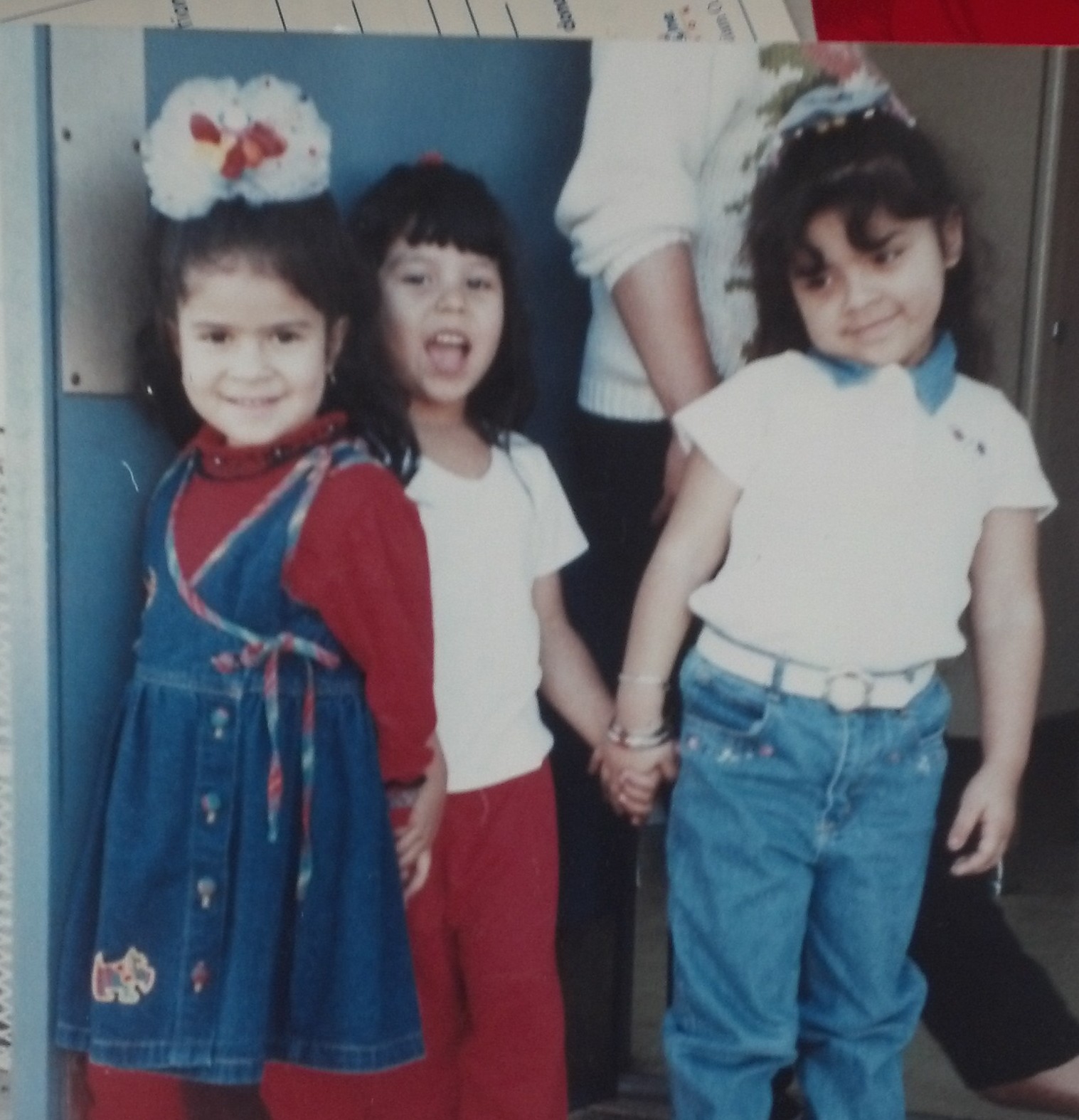 The recent ASU graduate walks in the office to interview with the director.  The director points to a chair for her to sit, but at the last moment remembers something important and points to the wall instead. 
"I like to start with what we do," says the director.  "I tell our funders about our preschoolers like you and hose pictured here on the wall," and then pointing to the Billie Gannaway Scholarship Scholars' picture on the ledge in front, she says,  "and then I love to show some of these same kids getting their college scholarships." As the director takes a breath to continue, she is interrupted.
"That's me!" the ASU grad cries to the director.
The interviewee has found her own preschool picture on the wall.  "And that's Rosa and Saul!" she adds. "I remember them.  I haven't seen them in a while and I don't have contact information, but I remember them."  Then she finds herself in the scholarship picture.
The director smiles and enjoys the moment.  Then they sit down to begin the interview.
In response to the prompt, the ASU graduate talks about how one of her greatest accomplishments was graduating high school and then college.
"We don't really think about it too much when we're little–whether we'll graduate high school or go to college," she says.  "But my parents always talked about how they wanted us to work hard in school, graduate, go to college for a degree and get good jobs.  My older brother was in A Stepping Stone and he graduated from ASU.  He's a nurse at the Mayo Clinic now and is getting ready to go back to school to be a doctor.  He's studying for the MSATs right now."
The director smiles and nods, "Yes, I remember your brother.  I'll try to connect him to one of our other former preschoolers and Billie Gannaway Scholar who is now a resident physician at Mayo.  She might have some tips for him."
After a short pause, the interviewee continues, "It was really sad as the school years went by to watch how many of us dropped out.  Three or four left before high school even started.  During junior high people paired off–boyfriends and girlfriends. Then a few more dropped out. They got married and some had two kids by the time I went to ASU.  Only four or five graduated high school and almost no one else went to college. Now, in the old neighborhood, I don't hardly know what's happened to them."
The director smiles in empathy, and they continue the interview…
I could make stories up which would exemplify how important A Stepping Stone's work is, but I don't have to.  On your behalf, I receive these kinds of true stories regularly in my work.  You need to hear them too, because your support is so very important to us.
On our families' behalf, THANK YOU!!! Blessings to you this day and always,
Cindy